MARGARET JACKSON KILLORIN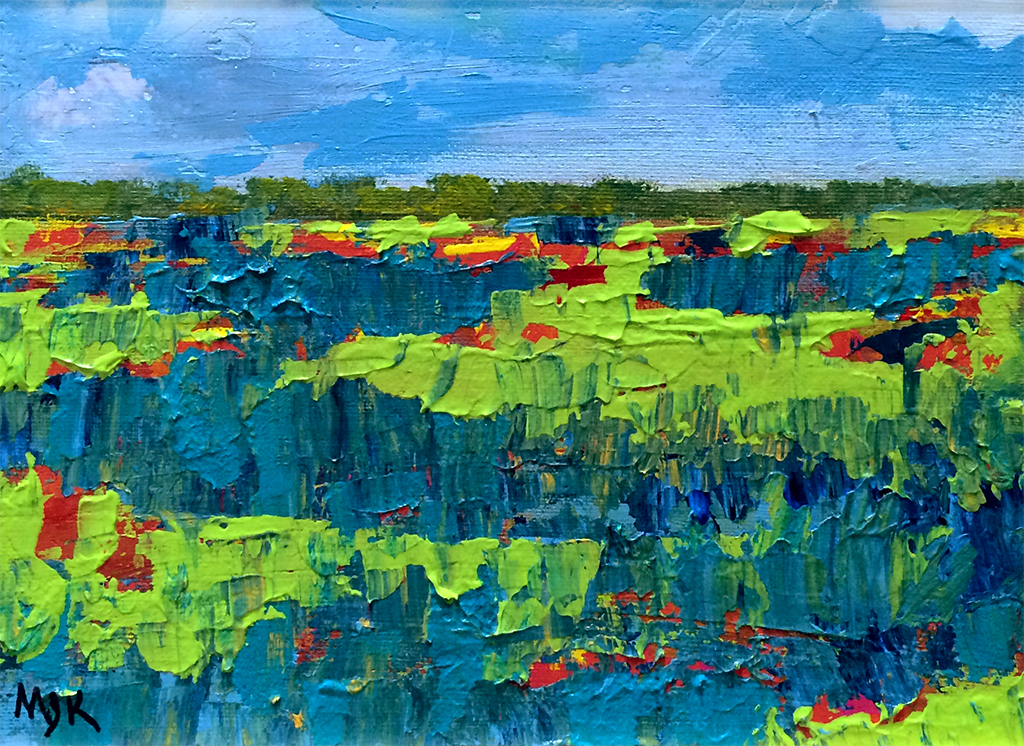 Margaret Jackson Killorin was born in Cleveland Ohio in 1956 and grew up in Atlanta, GA. Since 1980 she has lived and worked in Savannah, GA.
At an early age Margaret demonstrated an artistic talent and trained under her mother, Ann Jackson, for many years. Today, Margaret is able to pursue her artistic talents through her décor design and her painting.
Margaret communicates her expressive vision through the use of dynamic brushstrokes and vibrant color. Viewers are often drawn to her intense color palate that relays Margaret's passion for living everyday, in the moment. This combination of color and brush work creates a sense of powerful energy.
Margaret's has exhibited widely and is in many private collections on the East Coast. She is currently represented at Ann Jackson Gallery, Roswell GA, Irene Sullivan Gallery, Tybee, Savannah GA and in Myrtle Beach South Carolina.